BodiTrak concussion sensing helmets could save American footballers from brain damage
Vista Medical, the innovative pressure mapping company, are integrating their sophisticated BodiTrak smart fabric technology in American football helmets. This concept is aimed at equipping teams with the ability to monitor their players in real-time to view concussive events.1
Vista Medical has been at the forefront of pressure mapping technology in the Healthcare Industry for over 20 years, and was introduced into the UK market by BES Rehab Ltd.
The BodiTrak concussion sensors pick up the location and magnitude of impact forces to a player's head. This information along with G forces and temperature provides a complete picture of player's head health, mid-game.2 The helmet system is continuously monitored at a bench side base station where coaches and trainers can interpret data of an affected player, or share this information with remote experts for recommendations on the most appropriate care.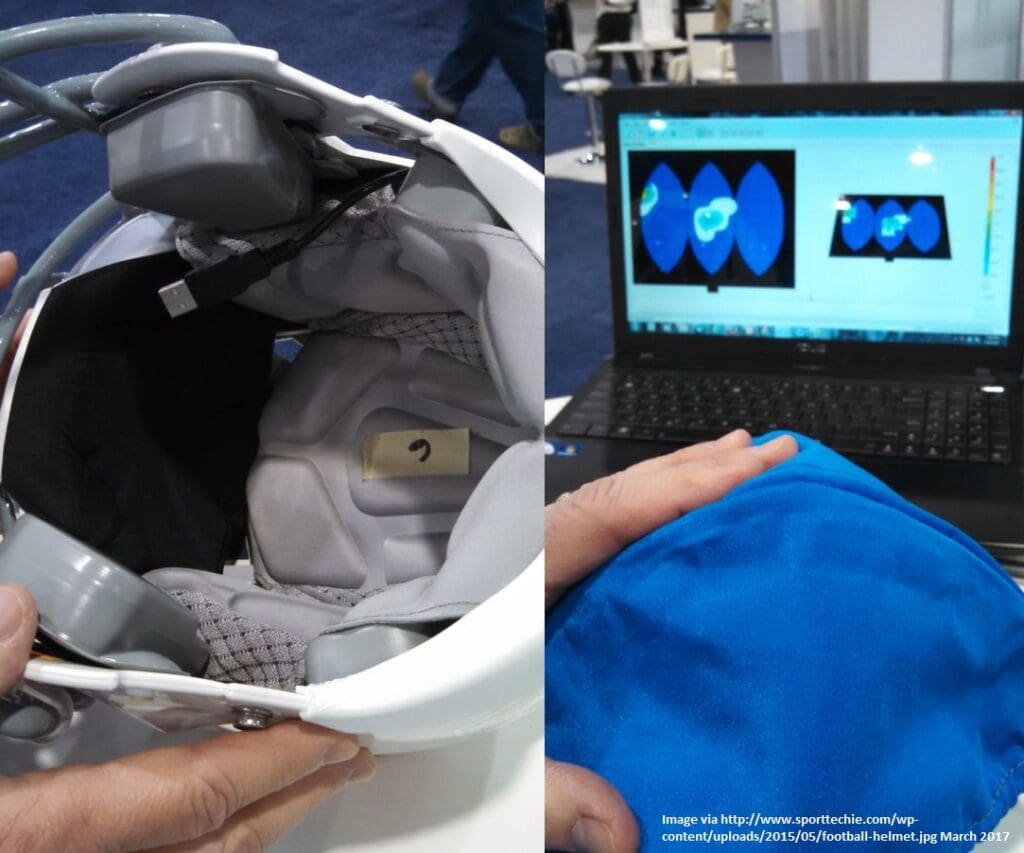 Trials of the concussion-sensing helmet are currently taking place in American colleges including Penn State University and Louisiana State University.3
After recent findings have brought to light the long-term health consequences of concussion, the BodiTrak helmet system can only help to make the game safer.
Concussion causes temporary loss of brain function leading to cognitive, physical, and emotional symptoms, such as confusion, vomiting, headache, and amnesia. However, even when the initial symptoms appear to have gone, it is believed that the brain has still not recovered to a 100 percent. The subsequent brain damage can last for decades after the original head trauma.4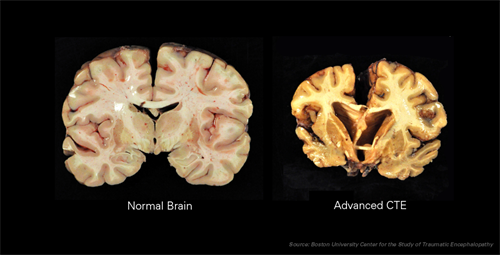 Since 2013, there have been more than 5,800 former football players who have filed lawsuits against the National Football League (NFL). The allegations state that the NFL had failed to protect the former footballers from long-term health consequences of concussion, with older athletes suffering from symptoms similar to those of early Parkinson's disease.5
Bennet Omalu was the neuropathologist whose findings initially sparked the chain of events that caused the unprecedented rise in awareness of the dangers of football related head trauma. He believes that over 90 percent of NFL Players have brain disease (chronic traumatic encephalopathy), caused by repeated head injuries during the game.6 Omalu and his discoveries were the focus of the 2015 movie Concussion, in which he was portrayed by Will Smith.
Following Omalu's discoveries, it is now widely accepted that the detection of concussions and prevention of further head injuries are the most important factors in the management of sports teams and players.[7] With this in mind, the BodiTrak concussion monitoring helmets look to be integral in making American football safer, saving the health of future players, and maybe even saving the game itself. In the future, BodiTrak technology will be used in other high-impact sports like hockey, soccer and lacrosse.
HIA has been selling BodiTrak pressure mapping technology in Australia to help wheelchair users and clinicians better understand tissue integrity. The BodiTrak pressure mapping system rid the need of bulky, complicated technology, offering a more streamlined and user-friendly approach. Their modular system has a multitude of application options, including prosthetic assessment, shear force assessment, and more.
Sources: